Sustainability
Commuting by bike to work is a great way to cut down on auto emissions and reduce your carbon footprint along with increasing daily physical activity. To support these initiatives, we provide bicycle parking. Bicycle parking is available in the back corner on the first level of the parking garage.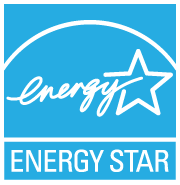 ENERGY STAR® is a U.S. Environmental Protection Agency (EPA) voluntary program that helps businesses and individuals save money and protect our climate through superior energy efficiency.
55 Second has held a consecutive Energy Star certifications certification since 2006 and currently has a rating of 93 as of the latest bench mark.
At 55 Second, our use of energy star products allow us to reduce energy usage and leave a smaller carbon footprint. Motion-sensor lighting, reduction of HVAC usage to prime business hours, usage of outside air during cooler times of the day, and LED lighting projects are some examples of energy star product usage and best practices.
55 Second is constantly researching new ideas to reduce greenhouses gases and stay efficient. To learn more about ENERGY STAR and its program, please visit: https://www.energystar.gov/about/
55 Second's evolution toward a sustainable operating platform reflects TIAA-CREF's interest in achieving higher levels of sustainability at its owned assets, and reflects the demands of San Francisco's progressive office tenants and corporate space users who choose to do business in green/sustainable locations as an operational mandate.
55 Second has worked hard to provide our tenants with a sustainable, innovative, and efficient building. We have obtained LEED Gold status and we are working equally as hard to be sure to keep it. From reduction of pollution and increasing composting, to bicycle parking, to greenery and plant life in our lobby and plaza, 55 Second believes in bettering the working environment.
Green Building features at 55 Second include:
Energy efficient LED lighting
Recycling and composting programs
Motion-sensor operated lighting
Bicycle Parking
Reduction of HVAC usage to prime business hours
Usage of outside air during cooler times of the day
To read more about LEED Certification, please visit: http://www.usgbc.org/leed
Green Office – A Program for Tenants

GREEN OFFICE is a voluntary initiative adapted for Hines tenant spaces, which measures and rewards the "greening" efforts in your lease space.
The program will help you identify and implement no-cost and low-cost alternatives to operating in a standard indoor office environment. Scored on a scale of 100, you can evaluate your space in seven categories. When a specific strategy or improvement has been implemented from those categories, "Leaf Credits" are earned, which are weighted differently according to their relative sustainable value. If your office achieves 70 Leaf Credits and submits the attached form, it is then designated as a GREEN OFFICE.

We encourage you to establish a "green team" to conduct cost-benefit analyses for opportunities that require nominal cost to achieve a credit. Then a plan can be created for implementing those opportunities and measuring the results with an over-riding goal of reducing our collective environmental footprint and energy consumption.
Hines rolled out a similar program internally in December of 2008 and has since designated over 739 Hines GREEN OFFICES in the United States and Europe, which is more than 32 million square feet of leased space.
"Hines GREEN OFFICE expresses the sustainable approach we have used in our development and management services for decades. Encouraging tenants to make greener choices is just as important as designing healthy, productive and environmentally friendly space. We are pleased to offer this service to our tenants." - Hines President and CEO Jeffrey C. Hines
As always, feel free to contact property management or engineering if we can assist you with anything, and we look forward to hear of your sustainability achievements.
The building wide recycling and composting program was created to make it easier for every tenant company to separate recyclables and compostables from their trash.
55 Second has a "full circle" composting program, wherein compostable building waste is sorted into three streams by tenants.
Desk Recycling Bins
The Property Management Office provides every desk with a blue recycling bin for all recyclables (i.e. paper, newspaper, cardboard, plastic bottles, glass bottles and jars, aluminum and steel cans, aluminum foil and tins).
Copy Room
The copy room will have a large blue recycling bin designated for all paper products. Compostable items should be brought to the green kitchen compost bins.
Break room / Kitchen Trash Cans
The kitchen or break room should have three cans. The blue can is for recyclables, black for landfill, and green for compost. Compostable items include food waste, napkins, soiled paper plates, and biodegradable products. Biodegradable products are labeled with the recycling symbol number 7. Paper towels in the restrooms are compostable and the bins are strictly for compost.
Green Office – A Program for Tenants